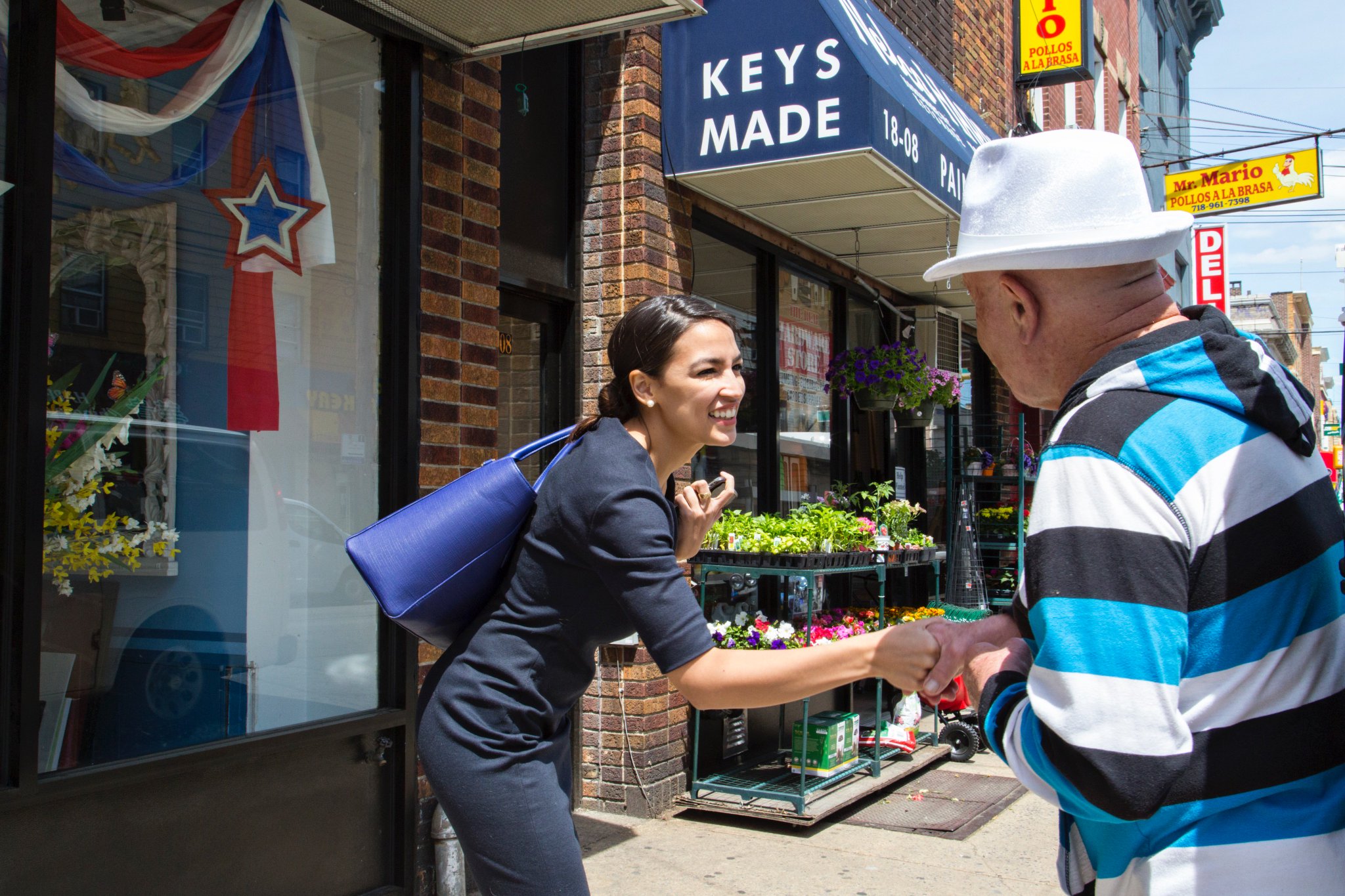 The recent success of progressive candidates in primary races on June 26 in New York and Maryland show that a transformation may be under way in the Democratic Party.
The victories of Alexandria Ocasio-Cortez, a 28-year-old democratic socialist candidate for New York's 14th Congressional District, and Ben Jealous, the former President and Chief Executive Officer of the National Association for the Advancement of Colored People (NAACP) who is running for Governor of Maryland, were held up as key wins by the progressive wing of the Democratic Party.
A former Bernie Sanders organizer, Ocasio-Cortez upset incumbent Joe Crowley, the fourth-ranking Democrat in the House of Representatives, by a stunning 15 percentage points.  She is expected to easily defeat her Republican opponent this November in a heavily Democratic district in the Bronx and Queens boroughs of New York City.  Jealous, a vocal supporter of Sanders during the 2016 election, easily defeated his primary opponent Rushern Baker.  He will face off with the Republican Governor Larry Hogan this November.
Both candidates are running on progressive platforms, calling for a "Medicare for all" universal health care system, marijuana legalization and criminal justice reform.  Ocasio-Cortez even went so far as to call for the abolishment of U.S. Immigration and Customs Enforcement (ICE).  Each has embraced ambitious plans for climate change governance.
Ocasio-Cortez has called climate change the "single biggest national security threat for the United States and the single biggest threat to worldwide industrialized civilization."  She seeks a Green New Deal and is campaigning on eliminating fossil fuels and modernizing the electrical grid by 2035. 
Ocasio-Cortez, whose mother was born in Puerto Rico, has placed the island at the center of her platform.  In an email to Huffington Post journalist Alexander Kaufman, Ocasio-Cortez stated:
"What we are proposing is the complete mobilization of the American workforce to combat climate change and income inequality simultaneously.  We should begin by rebuilding the infrastructure of Puerto Rico.  Our fellow Americans on the island have suffered horrendous losses and need investment at a scale that only the American government can provide. The green new deal we are proposing will be similar in scale to the mobilization efforts seen in World War 2 or the Marshall Plan.  It will require the investment of trillions of dollars and the creation of millions of high-wage jobs."
Jealous has a history of environmental advocacy.  He launched a Climate Justice Program as head of the NAACP, risked arrest to protest the construction of the Dakota Access Pipeline, and has been a staunch opponent of fracking.  Jealous has promised to set a deadline for 100 percent clean and renewable energy if elected governor.
Jealous has been lauded for his environmental agenda as a gubernatorial candidate, receiving endorsements from prominent environmental organizations such as 350.org and Friends of the Earth.  As 350.org Executive Director Mary Boeve stated:
"If we want more elected officials who are ready to tackle the climate crisis next year, we need more candidates on the ballot this year who aren't afraid of bold climate action…Ben Jealous [is] committed to protecting communities around the world facing greater risk everyday as the planet warms. [He is] already helping to build the fossil-free future we know is possible."
In upcoming primary elections, other Democrats with bold environmental agendas are hoping to ride this new green wave.  Kaniela Ing, a congressional candidate from Hawaii, is running on an environmental platform calling for the phasing out of fossil fuel cars by 2030 and 100 percent renewable energy by 2035.  Former Sex and the City television star Cynthia Nixon, who is challenging Governor Andrew Cuomo of New York, is campaigning on a climate justice platform that calls for the transition to 100 percent renewable energy by 2050.
While these candidates face a difficult road ahead to implement their bold agendas, they represent a significant departure from establishment party politics.  The rise of this green wave should be a welcome change by climate activists seeking to reform the Democratic party.